Representative CRAIG HALL
Utah House of Representatives - District 33
News
Monday, May 4, 2015 2:11 PM
It has been almost two months since the end of the 2015 general legislative session. Click on the above link to see some examples of what the legislature does during the rest of the year.
---
Tuesday, April 21, 2015 3:58 PM
CAMPAIGN FINANCE REFORM. I sponsored two bills this year improving campaign finance laws. The Governor did a ceremonial bill signing last week recognizing my efforts. Thanks to all who helped with the bills. And thanks to my family for being there with me.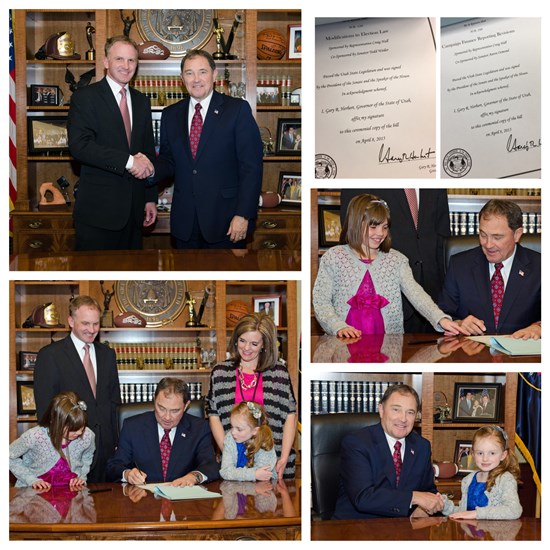 ---
Monday, April 20, 2015 11:01 AM
Many of you know how much former Governor Bangerter is respected throughout the West Valley community. Thanks to him and his family for their service and sacrifice. My condolences to his family and may he rest in peace.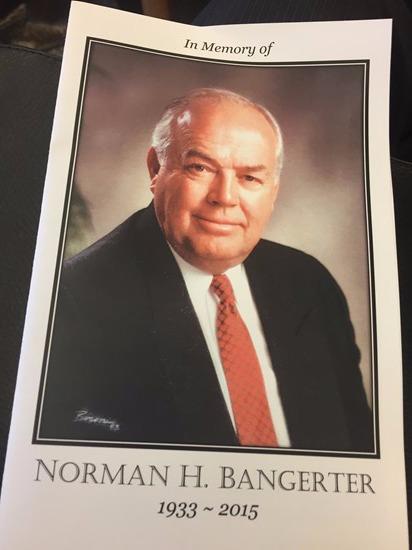 ---
Tuesday, April 7, 2015 9:51 AM
Every year the Utah Legislature and their spouses do a service project. This year we bought and collected about 900 children's books and donated them to Hillsdale Elementary, an elementary school in our District. Last week we delivered the books! Thanks to Principal Wharton (upper left in photo) for helping us put this together. The kids were very excited. Elsa and Anna also made a guest appearance!
---
Monday, March 16, 2015 10:32 AM
The 2015 Utah general legislative session is in the books. On March 12, at midnight, we finished our work. Needless to say, things went fast and furious this last week. Thank you so much for all of your support. It is truly an honor to represent the great residents of District 33. Click on the link above for some highlights from the last week.